EVC WinOLS MAP EDITING SOFTWARE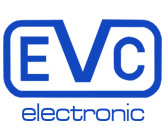 WinOLS 5 DAY ADVANCED TUNING
Viezu Technologies was established with one clear goal – to provide the best vehicle ECU remapping and car tuning service anywhere in the world.
WinOLS COURSE: 5 DAY ADVANCED TUNING COURSE (DIESEL & GASOLINE)
MASTER: EVC WinOLS Training Course 5 Days – COMBINED DIESEL & GASOLINE COURSE
EVC WinOLS Training Course 5 Days: Learn how to remap on diesel and gasoline engines in this short intensive 5 day remapping course on EVC's WinOLS.
This course is perfect for someone has previous map writing experience and is already tuning in some capacity.  This 5 day course will expand your tuning knowledge and prowess markedly.
WinOLS is an advanced system that allows you complete control of your tuning, identify hidden maps and limiters. See the ECU software in at a much deeper level.
EVC WinOLS Training Course 5 Days – Pre-Requisites:
EVC WinOLS Training Course 5 Days. As will all our training courses, this training is only available to on genuine EVC WinOLS software; if you do not currently have the software a demonstration version can be made available to you.
0% Finance Available
Finance is available on this training course to UK residents over 18 years of age and subject to status. Terms and conditions apply. Please contact the Viezu Sales Support Team on 01789 774444 or email info@viezu.com to explore your payment options.
EVC Training Course Demonstration Video – CLICK HERE
Course Overview:
Full tour, explanations and demonstration of EVCs WinOLS and map editing activities
The Tutorials are world leading and delivered with a unique learning style incorporating NLP to ensure knowledge is not only transferred but understood.
The Viezu EVC WinOLS Training Course 5 Days. Unlike all other WinOLS training courses we know of the Viezu training courses are hands-on and practical; you will have the opportunity to test what you have learnt in our fully equipped workshop
Your 5 Day EVC WinOLS Training course will include Gasoline and Diesel Tuning Training and will cover the following:
Learn the commands and logic of the software. With the Viezu WinOLS training course we cover every aspect of the software and its tuning capabilities to ensure you a fast and productive return on your investment.
How to correctly setup and configure the WinOLS system to make it as easy to use / navigate and operate as possible
Teach you how to be self-sufficient with WinOLS, meaning that you will be able to locate and find all the necessary maps for tuning, in the ECU's that are specific for your market / clients and tuning requirements.
We cover all ECUs not just the common BOSCH ECUs ones. This means that if you are a tuner who covers a wide variety of ECU's then we can support you.
You will learn the correct and safe methodology to tune any car you want with stage 1 / 2 / 3 / 4 all covered through the training.
See the classification of maps. Map identification is not just limited to the basic spark / fuel / boost that are easy to find, we show you everything!
Through the course you will be learn all of the short cuts and time saving techniques to compare changes from various projects and tunes you have already made and how to import those map changes over with the click of a button.
With full DAMOS / A2l map support you will learn how to use these extremely important files for map development. Whether you are tuning a car for economy or you are supercharging an RS4, we can show you what to do.
Learn to make map packs. Throughout the training you will be making your own map packs with full data conversions with all the correct factors for formula required.
How to create projects. With all of our training we help you build your projects and structures so you can hit the ground "tuning" when you get back to your workshop.
EGR / DPF / ADD-BLUE / VMAX / O2 removal / Hard cut limiters / Pop-corn limiters / POP & BANG over run / LC … etc etc are all elements that we train on. Learn to do things the correct way with Viezu.
Important functions and checks, the effective and correct us of EVC WinOLS. With the features of WinOLS and the advanced tuning training that we provide on our courses you will learn how to use WinOLS to transform you tuning business with files tuneable in a few minutes.
Viezu Technologies support all training delegates with on-going support / help and advice after the training with map-packs, supermap packs, damos files, A2l files and even aspiration conversion support.
Dyno Tuning and Training: Our training is backed by our 3000hp Mustang Rolling road in our workshop. Take the training and apply it to a real life vehicle in the workshop on the dyno. Write files live to real ECUs on real cars in a real working workshop.
Viezu are the only ISO certified tuning trainer in the world – audited by the British standard institute
Our tuning training is certificated – IMI (Institute Of the Motor Industry) – this is unique to Viezu and carries huge weight. It shows the quality of what we do is recognised by the UKs leading motor industry authority
EVC WinOLS Training Course 5 Days: With Viezu Technologies retail customer tuning, fleet tuning and motorsport tuning knowledge and mapping experience we are the only place to entrust your tuning future to. EVC WinOLS Training Course 5 Days dates can be seen here, EVC WinOLS Training Course 5 Days  if you don't see the date you are looking for or need, please mail us now for further options.
Viezu only supports training on genuine software. Viezu is an Approved EVC Trainer as well as an IMI Approved Training Centre; Further Viezu is ISO 9001 Registered with the British Standards Institute – you can be confident in the quality of the training you invest in with Viezu.
 For further information on this course email info@viezu.com, or call us on +44(0)1789 774444.
Courses take place throughout the year at our purpose-built workshop and training facility in Bidford-on-Avon, Warwickshire, UK. Please visit Viezu's Training Courses page for more information about forthcoming courses.
TRAINING COURSES
Viezu Technical Academy courses are tailored to customer requirements and take delegates step-by-step through the process of engine tuning and ECU remapping, starting from the basics of tuning software selection and use through to advanced Dynamometer tuning for heavily modified and performance vehicles.
Engine tuning and ECU remapping courses can be customised to cover specific needs or customer's interest in any area of vehicle tuning software, hardware or processes.
If you need any further information please don't hesitate to contact Viezu's friendly team
CONTACT US
Alientech ECM Titanium Software
Greetings Paul as well as the rest of the team at Viezu. Thank You for the opportunity you gave me as a 19 year old following his passion and unlocking a door towards success. The experience I had when I came to you was mind boggling, in plain words AMAZING. The first day on the course I exactly knew this is what I want to do. Jonathan explained everything so well it felt like Grade 2 Maths although it was much harder then that. The Lamborghini was definitely a first for me and I'll remember it for the rest of my life. But nothing beats the good old F Type that I fancy so much (wink wink). I'll be keeping in touch with you about the future and the plans I have. Once again thank you for you hospitality and the interesting stories, I love your country and Bidford so much I will come visit again. Send regards towards the team. Happy Tuning
Martin W
VTA Wrote: Thank you Martin and see you again soon!
...I have to admit I wasn't sure at first...
Hi Paul just wanna say thanks for everything, I have to admit I wasn't sure at first but I'm glad I picked you guys. From the word go you were more than helpful and the team off guys you got on support are top notch. Happy with the software now happy I picked the course its best thing I've ever done, Jonathan's a top bloke. Thanks a million Paul.
Sean
Passionate about tuning and training
Alientech ECM Titanium Software
I would like to thank you for the time taken in the recent ECM Course and especially Jonathan. His passion for tuning and technical knowledge showed through the complete course and he must be fantastic asset to the team @ Viezu.
I have been in the motor trade all my life and it's always fantastic when I visit a company that is so passionate about what they do and going about their business in the correct way.
I can't wait to having long and successful relationship with Viezu. Many Thanks.
Chris
EVC WinOLS Training
Best lecture ever! almost a year ago you taught me things about 1.8T for a week. Now I have completed my first 1.8T project car for a client. See video here 🙂
Regards, Aurimas
Online Training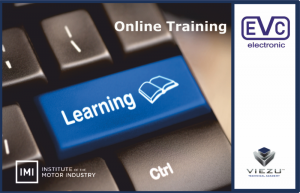 "Everything is going quite well. I had my first session with Simon and it was fantastic! Really looking forward to the next!"
Alientech ECM Titanium Software, EVC WinOLS & Swiftec
I have now attended the full range of courses, covering Both Alientech tuning tools, Swiftec and EVC WinOLS, I have really enjoyed my time at Viezu, I have learned so much, covering different vehicles, different ECU's fuel types and software. I would highly recommend the training to anyone wanting to learn how to tune. Johnson
3 Day Alientech Training Course
The Training Course was really good, I learned how to take the data from a car and ECU, the different ways to change the data for different levels of tune and how reinstall the data file. The trainers were really helpful I learned so much I now feel ready to go on and tune myself – thank you, Ibrahim
Alientech ECM Titanium, Kess and K-Tag
Training Course
"

I learned so much about both diesel and gasoline tuning, we even covered commercial vehicle tuning. We worked on some really cool cars, and the dyno training session was fascinating, and great fun. The best parts was learning how to create custom tuning files for the cars I have back at home"
Viezu Training, experienced and recommended by Martin, SA
WinOLS Training Course - Worth every penny spent!
I wanted to thank you guys for making the trip to the US. I can say I do a lot of training at my regular job and keeping the audience attention is important.
Simon did this and more. I was on only 4 hours of sleep the first day of class and I was glued to the screen of all the great info. Over the 3 days I learned many things that has helped me move forward to greater things. This class was worth every penny spent.
Thanks again!