Alientech Kess V2 Slave Cars
£1,550.00
Alientech Kess V2 Slave Cars
The Alientech Kess V2 Slave Cars, the Kess V2 has been the market leading OBD tuning tool for over 10 years. Its really seen as the go to tuning tool for the tuning industry. The Alientech Kess V2 boasted the biggest OBD application tuning list of any tuning system on the market. So other tuning tool covers more cars tan the kess for OBD tuning. For this reasons is generally seen as the number one choice for tuning professionals, Master tuners, and those wanting to build a dealer network …. see more below
Description
Alientech Kess V2 Slave Cars
The Alientech Kess V2 Slave Cars, the Kess V2 has been the market leading OBD tuning tool for over 10 years. Its really seen as the go to tuning tool for the tuning industry. The Alientech Kess V2 boasted the biggest OBD application tuning list of any tuning system on the market. So other tuning tool covers more cars tan the kess for OBD tuning. For this reasons is generally seen as the number one choice for tuning professionals, Master tuners, and those wanting to build a dealer network .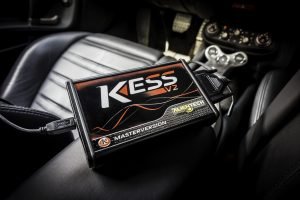 The Kess V2 Salve, must be paired to and partnered with a Master Kess V2. So a kess slave operator cannot edit and create their own tuning files. Only upload those supplied by their master operator. The kess V2 sold here is open and unlinked to a Master at the time of sale. So, can be paired to any master required. Simply confirm the Alientech Master account number so it can be assigned and paired.
All versions of Alientech's Kess and K-tag tuning tools are available, if you don't see what you are looking for please mail the team. Sales are available with worldwide mail order. Support, set up and installation service comes with the purchase price. Trade discount prices and tax free sales are available subject to your location.
Further discount are available on Kess and K-tag tuning tools for purchased of 2 or more tools completed at the same time. Please ask for details.
Approved Alientech master file writing training courses are available from Remap 101. Training is available as online live sessions, webinars, pre-recorded downloadable training sessions. Live in house training courses of either 3 or 5 days are also available.