EVC WinOLS Software Training Course – Introduction
£100.00
Description
EVC WinOLS Software Training Course Online Introduction
EVC WinOLS Software Training Course online.  An engaging overview of this advanced software, its installation, configuration, key functions of the software and more. This is the introductory course; there are additional course modules for EVC WinOLS.
There are 6 Training modules each for WinOLS Gasoline/Petrol and WinOLS Diesel; you can enrol for these additional modules once you have completed this introduction module.
The VIEZU Technical Academy will take you step by step through tuning cars with this EVC WinOLS Software Training Course. The functions and features of the software. Using Damos files and map packs.  Tuning both gasoline tuning and diesel engines. Power, performance and Fuel economy tuning.   Tuning for modifications and upgrades, bigger injectors, turbos and stage 2 and 3 tuning file creation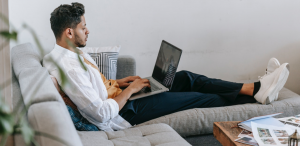 DTC removal, and function deactivation tuning files, DPF, EGR, PPF, Swirl-flaps, burble and popping tuning files and many more custom elements of ecu remapping.
Start your first course now, and follow the online WinOLS courses. Progressing you tuning knowledge and use of the WinOls software one online session at a time. Learning at a speed and pace that works for you. And fitting in around your busy work schedule. Book and take your first session now, then check you knowledge and understating with the short test at teh end of each session before progressing on with the next online course.
VIEZU can also provide tuning tools, hardware and software. You can purchase the WinOls software in the Shop Here