Autotuner Slave Tuning Tool and Protocols
£2,450.00
Autotuner Slave Tuning Tool and Protocols
Autotuner Slave Tuning Tool and Protocols from the VTA. VIEZU is uniquely placed to assist you with all your tuning tool needs, we offer pretty much all tuning tools in the market. As well as software, hardware,  accessories and remapping and tuning training courses. And because we offer, and keep in stock all the tuning tools and options. We can give free impartial advice on which tuning tool is going to be the best for you.………see more below…
Description
Autotuner Slave Tuning Tool and Protocols
Autotuner Slave Tuning Tool and Protocols from the VTA. VIEZU is uniquely placed to assist you with all your tuning tool needs, we offer pretty much all tuning tools in the market. As well as software, hardware,  accessories and remapping and tuning training courses. And because we offer, and keep in stock all the tuning tools and options. We can give free impartial advice on which tuning tool is going to be the best for you.
This item is the Autotuner Slave Tuning Tool, it comes complete, ready to use with all protocols active. And because you are buying from VIEZU, your set up, support and training are all included in the price ……….but wait………there is more. A lot more!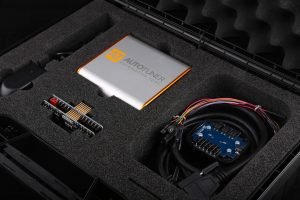 Autotuner dealer service and support from VIEZU
If you purchase a slave Autotuner tool from VIEZU, it can be linked and paired to any Autotuner master operator you would like. Simply complete your purchase and notify us of the master code you would like to use for your new tool.
Alternatively, if you don't already have a master file and tuning provider. Why not join the VIEZU file service. Open 7 days a week, from 7am. Live custom tuning files provided are ready to use. With tuning file insurance, 30-day trial, money-back guarantee.  1hour max file service time – or you don't pay for it!
If you would like to find out more, VIEZU off free tuning tool, and training demonstration days. You can join us online, or in house for face to face training on a huge range of tuning tools and software. All with no commitment at all.
Like all tuning tools sold through the VIEZU Technical Academy. Sales of the Autotuner tools come with set up, support and installation help. We will have you up and running with your new tuning tool in no time at all.
Autotuner tuning tools are in stock, with next day delivery across the UK, and to Europe. Worldwide shipping is also available. Just let us know your shipping address, and we will arrange a door to door shipping quote.  All sales outside of the UK are UK tax / VAT free.