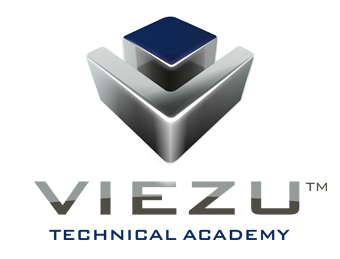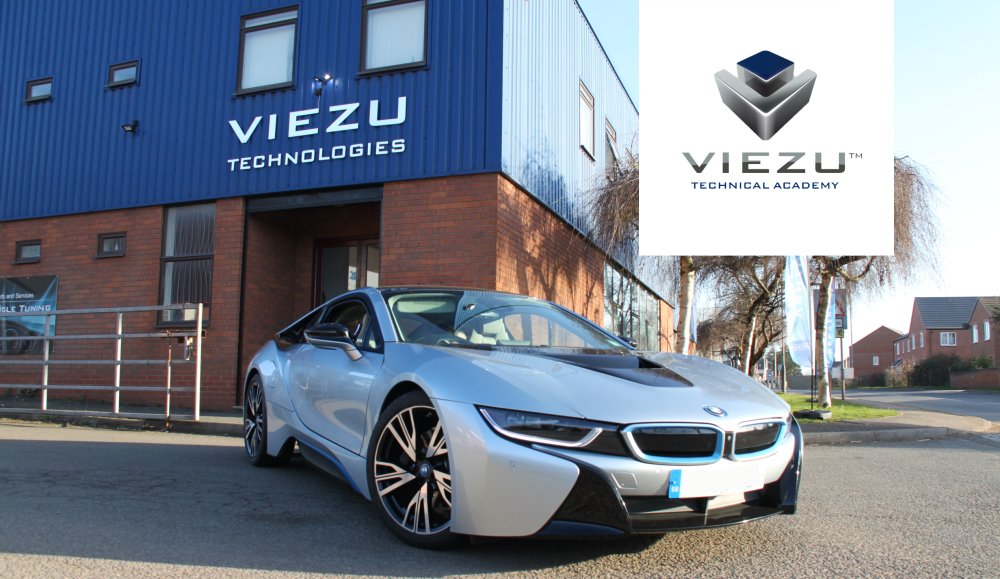 Car Tuning & Remapping Training Courses – THE VIEZU TRAINING ACADEMY
VIEZU Technologies is established with one clear goal – to provide the best vehicle ECU remapping & car tuning service anywhere in the world.
Viezu ECU remapping services include economy tuning and performance tuning for over 5000 different vehicle types. The Viezu Technical Academy is Viezu's engine remapping training school, which was set up to provide comprehensive training and ongoing technical support in the field of car tuning to individuals, car tuning specialists and dealers all over the world.
The Viezu Technical Academy offers ECU remapping training for both diesel and petrol vehicles, using a number of different software packages, including Alientech ECM, Swiftec, Dimsport and CMD, and has recently added EVC WinOLS training packages to its portfolio.
Viezu's dedication to R&D and innovation can be seen through its many independent awards, including the Queen's Award for Innovation and it is the only engine tuning & ECU remapping provider to be ISO 9001:2008 registered. Viezu has over 600 professional ECU remapping dealers worldwide, making it one of the only truly global ECU remapping companies.
Viezu's fuel economy and fleet tuning services lead the industry and are used by the largest fleet operators to reduce their fuel bills and increase the efficiency of their fleets.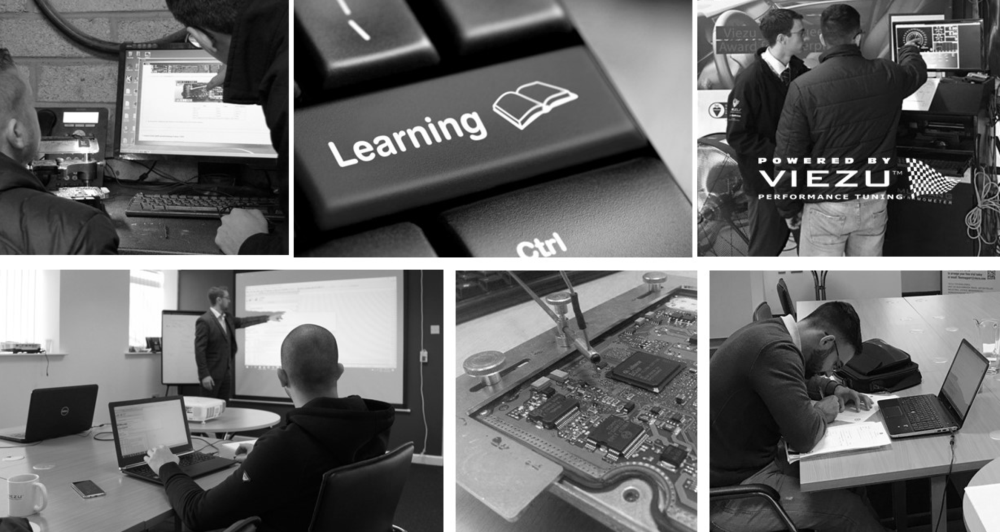 Viezu Technical Academy courses are tailored to customer requirements and take delegates step-by-step through the process of engine tuning and ECU remapping, starting from the basics of tuning software selection and use through to advanced Dynamometer tuning for heavily modified and performance vehicles.
Engine tuning and ECU remapping courses can be customised to cover specific needs or customer's interest in any area of vehicle tuning software, hardware or processes.
Courses take place throughout the year at our purpose-built workshop and training facility in Bidford-on-Avon, Warwickshire, UK. Please visit Viezu's Training Courses page for more information about forthcoming courses.
VIEZU's car tuning courses and ECU remapping training and products have been developed over 20yrs of hands-on experience of engine tuning of both petrol and diesel vehicles, and our team consists of some of the industry's leading vehicle tuning experts. The range of training courses in the VIEZU Technical Academy are delivered step-by-step by qualified ECU remapping professionals who really understand both the software as well as the real-live engine tuning environment, and can deliver the courses in a way that delegates can easily understand enabling them to very quickly be able to put their learning into practice.
The VIEZU Technical Academy is committed to providing training programmes and technical support of the highest quality using the most up to date technology and systems available. Our ECU remapping training courses are backed up with time using our 3000bhp Mustang Dynamo-meter and test vehicles giving delegates the opportunity to practise their newly learnt skills.
Every course is offered by VIEZU Technologies' research and development centre utilising a 3000bhp dyno and relevant test and measurement equipment our courses are the real deal for Master Tuners wishing to learn how to tune with ECM Titanium, EVC WinOLS, Race, Map3D, Swifttec and more. Courses are hands-on and practical, allowing each training delegate to practice what they have learnt in a supportive environment.

VIEZU has been ISO registered and audited by the British Standards Institute since 2011 and is currently registered to ISO 9001: 2015. The VIEZU Technical Academy is an IMI Approved Training Centre; or, The Institute Of The Motor Industry (IMI).  This is an important institution, based in the UK and is focused on professional development, quality and service within the Motor Industry.
The IMI is the first choice for automotive professional qualifications and accreditation, the IMI are committed to advancing the Motor Industry through maintaining the ongoing prominence of professional learning and achievement.  This is why the IMI make an excellent quality institute for VIEZU and its training courses.
VIEZU is the only ISO 9001:2015 registered tuning organisation and is audited by the internationally recognised British Standards Institute.  All VIEZU courses are quality audited annually, therefore you can be guaranteed of the quality of your training. VIEZU  – Proud members of the Society of Motor Manufacturers and Traders (SMMT) and Winners of The Queens Award for Enterprise.
Choose the Viezu Technical Academy with Confidence
Our extensive experience and research into R&D are backed up with numerous independent awards, and our commitment to quality and customer support are unrivalled.
We are conveniently located in the heart of England, easily accessible from the M40, M42, M1, M5 and M6 motorways, as well as Birmingham's international airport and train stations. Whatever your transport and accommodation requirements, our helpful team is here to advise and assist you.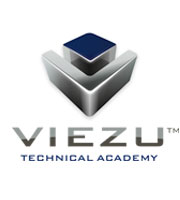 If you need any further information please don't hesitate to contact Viezu's friendly team
Alientech ECM Titanium Software
Greetings Paul as well as the rest of the team at Viezu. Thank You for the opportunity you gave me as a 19 year old following his passion and unlocking a door towards success. The experience I had when I came to you was mind boggling, in plain words AMAZING. The first day on the course I exactly knew this is what I want to do. Jonathan explained everything so well it felt like Grade 2 Maths although it was much harder then that. The Lamborghini was definitely a first for me and I'll remember it for the rest of my life. But nothing beats the good old F Type that I fancy so much (wink wink). I'll be keeping in touch with you about the future and the plans I have. Once again thank you for you hospitality and the interesting stories, I love your country and Bidford so much I will come visit again. Send regards towards the team. Happy Tuning
Martin W
VTA Wrote: Thank you Martin and see you again soon!
...I have to admit I wasn't sure at first...
Hi Paul just wanna say thanks for everything, I have to admit I wasn't sure at first but I'm glad I picked you guys. From the word go you were more than helpful and the team off guys you got on support are top notch. Happy with the software now happy I picked the course its best thing I've ever done, Jonathan's a top bloke. Thanks a million Paul.
Sean
Passionate about tuning and training
Alientech ECM Titanium Software
I would like to thank you for the time taken in the recent ECM Course and especially Jonathan. His passion for tuning and technical knowledge showed through the complete course and he must be fantastic asset to the team @ Viezu.
I have been in the motor trade all my life and it's always fantastic when I visit a company that is so passionate about what they do and going about their business in the correct way.
I can't wait to having long and successful relationship with Viezu. Many Thanks.
Chris
EVC WinOLS Training
Best lecture ever! almost a year ago you taught me things about 1.8T for a week. Now I have completed my first 1.8T project car for a client. See video here :)
Regards, Aurimas
Online Training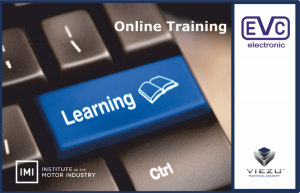 "Everything is going quite well. I had my first session with Simon and it was fantastic! Really looking forward to the next!"
Alientech ECM Titanium Software, EVC WinOLS & Swiftec
I have now attended the full range of courses, covering Both Alientech tuning tools, Swiftec and EVC WinOLS, I have really enjoyed my time at Viezu, I have learned so much, covering different vehicles, different ECU's fuel types and software. I would highly recommend the training to anyone wanting to learn how to tune. Johnson
3 Day Alientech Training Course
The Training Course was really good, I learned how to take the data from a car and ECU, the different ways to change the data for different levels of tune and how reinstall the data file. The trainers were really helpful I learned so much I now feel ready to go on and tune myself – thank you, Ibrahim
Alientech ECM Titanium, Kess and K-Tag
Training Course
"

I learned so much about both diesel and gasoline tuning, we even covered commercial vehicle tuning. We worked on some really cool cars, and the dyno training session was fascinating, and great fun. The best parts was learning how to create custom tuning files for the cars I have back at home"
Viezu Training, experienced and recommended by Martin, SA
WinOLS Training Course - Worth every penny spent!
I wanted to thank you guys for making the trip to the US. I can say I do a lot of training at my regular job and keeping the audience attention is important.
Simon did this and more. I was on only 4 hours of sleep the first day of class and I was glued to the screen of all the great info. Over the 3 days I learned many things that has helped me move forward to greater things. This class was worth every penny spent.
Thanks again!