Map 3D Training Course: 3 Day Tuning Course Diesel
This course is an intensive 3 day course of Flashtec's MAP 3D focusing on Diesel, this course is suitable for all skills levels and abilities even if you're a complete beginner and never have tuned before.
If you do not see the course dates and times you require or have any questions, just drop us a mail, and we will be happy to help.
Map 3D Training Course: 3 Day Tuning Course Diesel
The Map 3D Training Course 3 Day Tuning for Diesel. This course starts with an introduction of ECU remapping. The core principals of tuning and custom file creation. The goal is for the student to be able to remap fully and independently on completion. The course will breakdown Map 3D program to ensure you are comfortable with the programs many key features.
The Diesel tuning and remapping training course will cover power, torque tuning, as well as performance and fuel economy tuning and custom tuning file reaction. The training will take you step by step through the tuning, and custom file creation for Diesel engines. This will include Car, van and truck tuning.
During the course we cover a range of topics such as:
Finding and adding maps
How to add the maps to your database
How to manually search maps
Diesel Tuning
This course is offered by the Viezu Technical Academy at Viezu Technologies' HQ in Warwickshire UK (for specialist international training dates please contact the Viezu Training Support Team.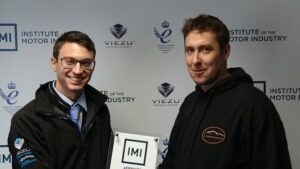 CMD MAP 3D
Viezu's Map 3d Training Course is regularly run at the Viezu Technologies Research and Development centre utilising a 3000bhp dyno and relevant test and measurement equipment. The course design is hands-on and practical allowing the student to experience directly the impact of their knowledge acquired on this course.
Viezu only supports training on genuine software. If you do not already have your tuning software. VIEZU supply most main stream tuning tools and software. Please mail us with your requirements, Or see our online Shop Here
international sales welcome, world wide shipping of tuning tools and software. Sales outside of teh UK are UK Tax free.  If you require accommodation for the duration of your training course. The VTA team will be happy to make some local recommendations to suite all budgets.