Learn How to write your own files – Alientech ECM Titanium Training 
 
Is it time to take charge of your tuning business and learn to write your own tuning files? If you are looking to tune cars for more profit start with the combination of Alientech Tuning tool. The Alientech ECM Titanium tuning software and an approved Alientech ECM Titanium training course from Viezu. And you can write your own tuning files with just 3 – 5 days of training. Really!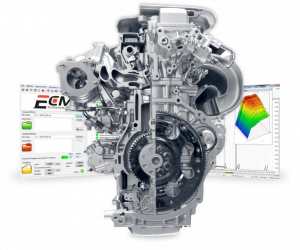 ALIENTECH TRAINING COURSES 
The Viezu Alientech ECM Titanium training courses are available in 1, 3 or 5-day sessions. Covering both gasoline diesel engines, and well as all vehicles types, including motorsport, modified and custom vehicle tuning. Within 3 – 5 days of training, you will be writing your own ECU remapping software and tuning files. Making more profit for your business.
The Alientech ECM training courses are run every month, twice each month for each course type. The classes are held in small groups, so you get the very best out of each session. Attendees join us from around the world typically for the 3 or 5-day tuning and training courses.
At Viezu we strongly believe you can't learn to tune a car just by sitting in front of a laptop for 2 days. We think it's vital that the Alientech ECM Titanium training sessions included both classroom study. But also real hands-on tuning of cars, as such we include live dyno tuning exercises in our sessions. This ensures you understand what you learn and what the results are on a real car in the real world.
Don't think there are any corners to be cut. If you are going to take the time to learn your trade, do it the right way. From an expert trainer in the right environment. That's why our Alientech ECM Titanium training courses come with an IMI certificate. Like no others anywhere!
Approved Training
The Viezu training courses are all taken by an approved Alientech ECM master tuner and trainer. The courses also come with certification. 
And if you can't get to us, don't worry, we also offer online ECM training courses too. So you can dial in from where ever you are and learn to write tuning files with us.
You can see much more information on our range of Alientech training courses here on The Viezu Academy
And the full range of Alientech ECM Titanium training courses are online here: Alientech ECM Training
Or E-mail us now info@viezu.com
Alternatively use the contact form below