Alientech KESS3 Slave – Agriculture – Truck & Buses Bench-Boot Protocols activation
£890.00
Alientech KESS3 Slave – Agriculture – Truck & Buses Bench-Boot Protocols activation
199 in stock
Description
Alientech KESS3 Slave Bench-Boot Protocol activation for Agriculture, Truck, and Buses. Included 12 months of subscription.The Alientech KESS3 replaces the Alientech KESSv2 and Alientech K-Tag, which were probably the most popular tuning system and tool anywhere for the past decade or more.
Unlike Alientech's previous tuning tools. It is also possible to set the KESS3 to operate as a KESS3 Slave tuning tool, as well as an KESS3 Master tuning tool. You can also activate it as OBD, Bench / Boot, or Both. With one device, the KESS3 can perform both OBD and bench/boot tuning.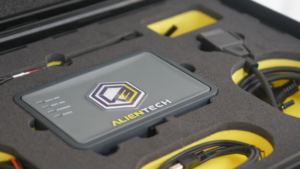 The Alientech KESS 3 supersedes the Alientech KESSv2 and Alientech K-Tag remapping tools.  Therefore, now in one tool, you have the capability to remap a vehicle using OBD connection. As well as Bench or Boot all contained in Alientech KESS3.
Which KESS3 Protocol Packs:
Options available to select from include Cars, Bikes, Agricultural, Trucks and Marine Protocols, or any combination of the Protocol Packages in either Slave or Master versions, and you can add protocols (vehicle coverage) in our online shop too.  Just select from Cars, Bikes, Agricultural/trucks, and Marine protocols, or any combination of the protocol packages. If in doubt, please ask If you would like a demonstration of the Alientech KESS3 tuning system. If you contact our support team, we will be happy to arrange this for you.
Each Alientech KESS3 purchased with Slave protocols, must be linked to a KESS3 with Master protocols who will provide your tuning files, software, and support. If you don't ha.ve a master ready to support you, we can do this directly. If you do have a master tuning file provider ready to support you, please confirm the details of the master the KESS3 with slave protocols is to be paired to at the time of order, and we will do the rest
Learn how to use KESS3
You can see more on how to use and tune with the Alientech KESS3 here
Alientech tuning training courses, software training, and tuning files are provided 7 days a week, 364 days per year. If you don't see what you are looking for mail us info@viezu.com
Master tuning file and ecu remapping courses are also available online and in-class at VIEZU