Distance Learning and Online Training for WinOLS
Distance Learning and Online Training for WinOLS delivered by the Viezu Technical Academy.  WinOLS Skype training has been on offer since this year with many Tuners attending online training and learning new remapping skills with great results.  For Viezu it's a natural progression; offering online training for international customers. Distance Learning is slightly different from Online Training, with Distance Learning you actually get to speak to the Trainer and discuss the topics. With Online Training you pretty much are left alone to work through course content yourself and possibly answer some multiple-choice questions. The Viezu Technical Academy's online training programs now incorporate EVCs WinOLS.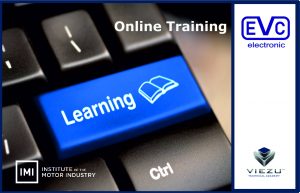 At Viezu we combine both Distance Learning and Online Training. The training is delivered 1-on-1 and not as part of a webinar, this means you can really get to grips with the parts of the training program that are important to you.  The trainer will spend some time with you initially conducting a Training Needs Analysis (TNA) this is to understand your current skills level and experience, learn more about what you are currently doing and how you wish to apply the skills you want to learn.
1-on-1 Distance Learning Courses run regularly and throughout the year as well as classroom and workshop based training at Viezu.  For Distance Learning, you will need to provision for around 8-10 training modules each lasting about 2 hours. Simply book your modules and then all you need to do next is to book your 2-hour slots at a time that suits you.  This means you can also get on with other aspects of your business with the ability to select a time that is most convenient to you.  There really are no obstacles to developing your new skills now.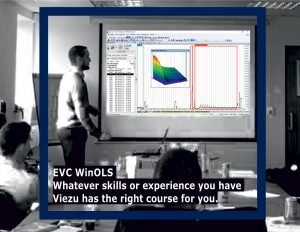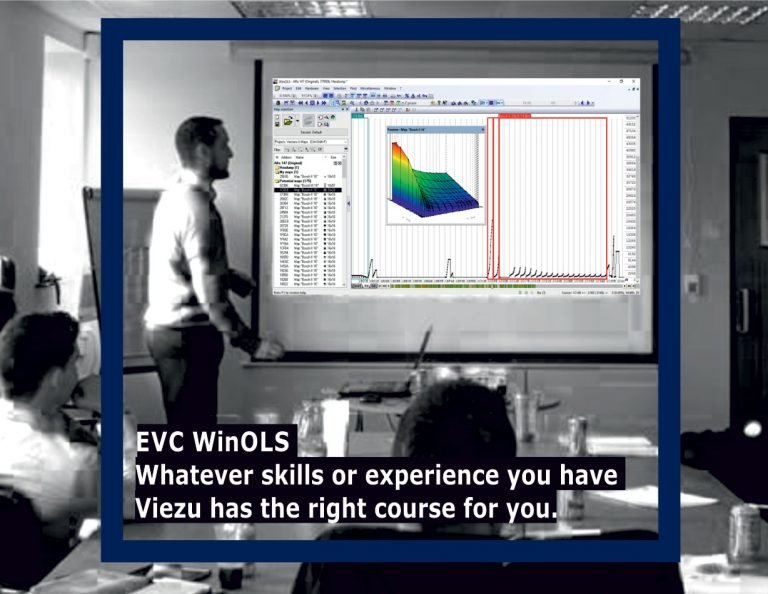 Need more reasons to book a Distance Learning Course with Viezu, then read on:
Online Training is convenient and cost-effective.
You don't have the added cost of travel, hotels and taxis etc.
With Viezu you can book courses at a time that suits your lifestyle
Back up and support is available once you've completed your training
You receive a training certificate
Homework can be done at your convenience and you receive coaching and advice when you complete tasks and homework
Training sessions are 1-on-1 so you can cover exactly the topics you want at your own pace and interests
All Viezu Technical Academy courses are available in a Distance Learning format
About the Software
Viezu is an Approved EVC WinOLS Training Partner and Distributor.
EVC WinOLS is an advanced piece of software developed in Germany and many professional tuners rely on this software to achieve refined results. EVC has been trading since 1991 focused on vehicle electronics and the re-calibration of the engine control units. With a wide variety of tools, hardware and software, EVC offers an exceptional solution for Chiptuning Development Systems,  Checksum calculation, Copy protection boards, Custom remotes, ODB2 systems.  visit EVC direct to learn more.
Why not call Viezu to discuss your EVC WinOLS training requirements and find out how convenient this can be for you to learn new skills from an IMI Quality Approved Training Centre of Excellence.
For Classroom-based courses please view the Calendar or contact Viezu on 01789 774444 or email academy@viezu.com or complete the contact form below.
For further details of Distance Learning and Online Training for WinOLS complete the form below, or call us on +44(0)1789 774444
[contact-form-7 id="4050″ title="Contact Form"]