Swiftec Training Master: 5 Day ECU Remapping Tuning Course (Diesel & Gasoline)
This course is an intensive 5-day course of VCPowerteam Swiftec, perfect for all skills levels, even if you're a complete rookie. The course starts with an introduction to ECU remapping which is built on during the week's course, to the goal of being able to remap solo. Training delegates will go through how to tune with Swiftec, including how to use the deactivations side of Swiftec.
If you do not see the course dates and times you require or have any questions, just drop us a mail, and we will be happy to help.
Swiftec Training Master: 5 Day ECU Remapping Tuning Course (Diesel & Gasoline)
Swiftec Training, 5 day advanced  tuning and training course. This Swiftec software course covers both diesel as well as petrol engine tuning in one combined session. Monday to Friday. The training is based on the Swiftec software, and will cover both tuning and remapping. And, also the use of teh Swiftech additional features and functions. Such as PPF,  DFP delete, EGR delete, swirl-flaps, staring issues, popping and banging tuning and  DTC removals. Along with all the other unique features offered by the Swiftec tuning software.
The VIEZU 5 day combined tuning training courses are the most popular we offer. The training starts with the very basics of tuning vehicles. And then  builds through to fining and altering the control maps within the ECU. To advance use of the tuning software, for tuning and remapping for power, performance and fuel economy.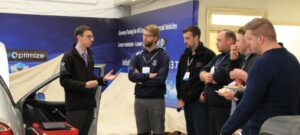 During the Swiftec Training Masterclass Course you will cover a range of topics, including:
Introduction ECU-Remapping with the Swiftec Software
Diesel engine sensors and functions
Fuel Injection maps
Turbo charger and supercharging systems
Antipollution and emission systems – and the tuning of
Engine Control Unit maps and definitions
Hands on tuning examples
Features of software
Drivers and map packs
Diesel Engine Tuning
Petrol/ Gasoline Engine Tuning
Deactivating functions
Stage tuning and modifications
DTC removable
You will also cover installation of Swiftec tuning software. The use of tuning tools for OBD and bench tuning ( direct to ecu tuning) The options to display and change ecu software data. What maps to change to see the best results from your. Tuning and adjusting boost control maps, fuel, torque limiters, speed limiters, DTC codes,  spark-advance, and much more. Changing maps for upgrades and modifications, such as larger injector and turbo upgrades. as well as re-use and copy tuning files, or maps of tuning files, for fast accurate results.
International clients welcome, tax free sales available. Accommodation can be arranged if required