Tuning and ECU remapping free dealer training and demonstrations at Viezu
If you want to get into tuning and ECU remapping for either full time or part-time income but are not sure where to start, book one of our free demonstrations sessions. Viezu will take you step by step through the maze of car tuning, the tools, software, the methods of connecting to the vehicles, as well as marketing your vehicle tuning business.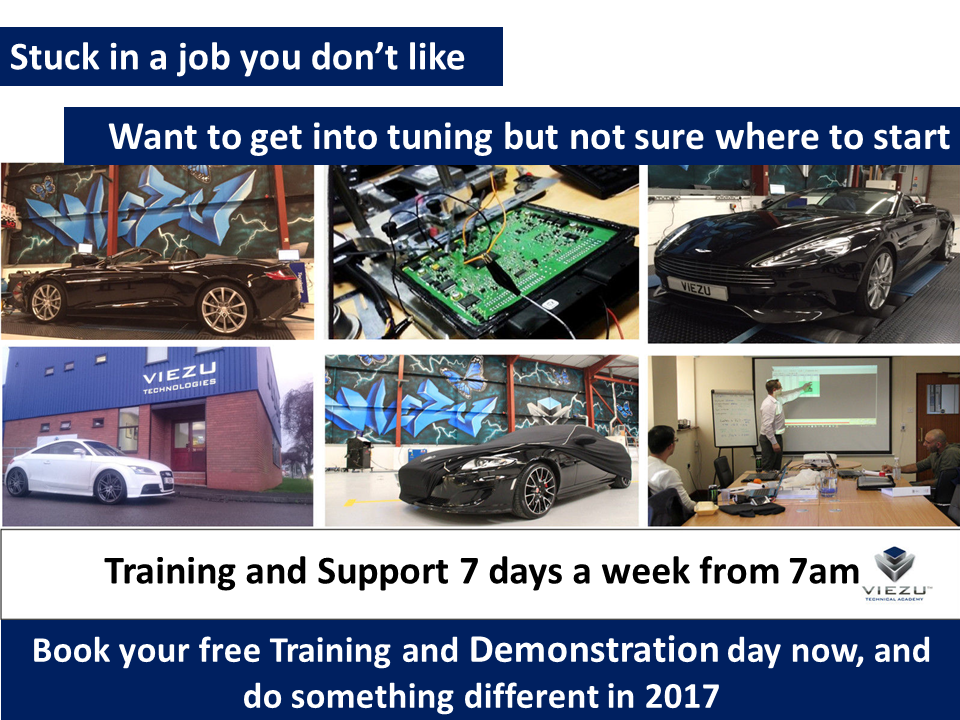 We are unique at Viezu, in that we are open 7 days a week, offering our dealers and their customers live custom tuning every day of the week. This means we are ready to support our dealers be it a full-time professional occupation or part-time hobby for extra cash, or as often the case, part-time growing into full time.
The long open hours at Viezu means we can support you whilst you break into tuning and remapping and your business grows. Viezu can help you move into tuning on a part-time basis, growing your new tuning venture until you feel it's time to move into it as a full-time income. Or you can keep to part-time enjoying the best of both worlds.
But where do you start when you want to get into tuning and remapping?
Viezu is the only ISO certified tuning, remapping and tuning training provider in all of Europe. The car tuning dealer training Viezu provides is also IMI approved. Simply put, we are the best of the best when it comes to training and supporting our tuning dealers, and we are independently audited to make sure we stay top of our game. Become a Viezu car tuning dealer.
The average time for a Viezu dealer to receive their modified tuning file is just 22minutes. Meaning our dealers have less time waiting around and more time with their customers, marketing their tuning business and taking new bookings.
At Viezu we supply a huge range of tuning tools, equipment and tuning software. The choice can look daunting to someone just getting started on their journey to set up a tuning company. And everyone who supplies a tuning tool, or tuning file service of course says theirs is the best and everyone does not know what they are doing, it's so pressurised and confusing – STOP! It does not have to be this way.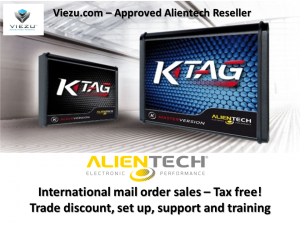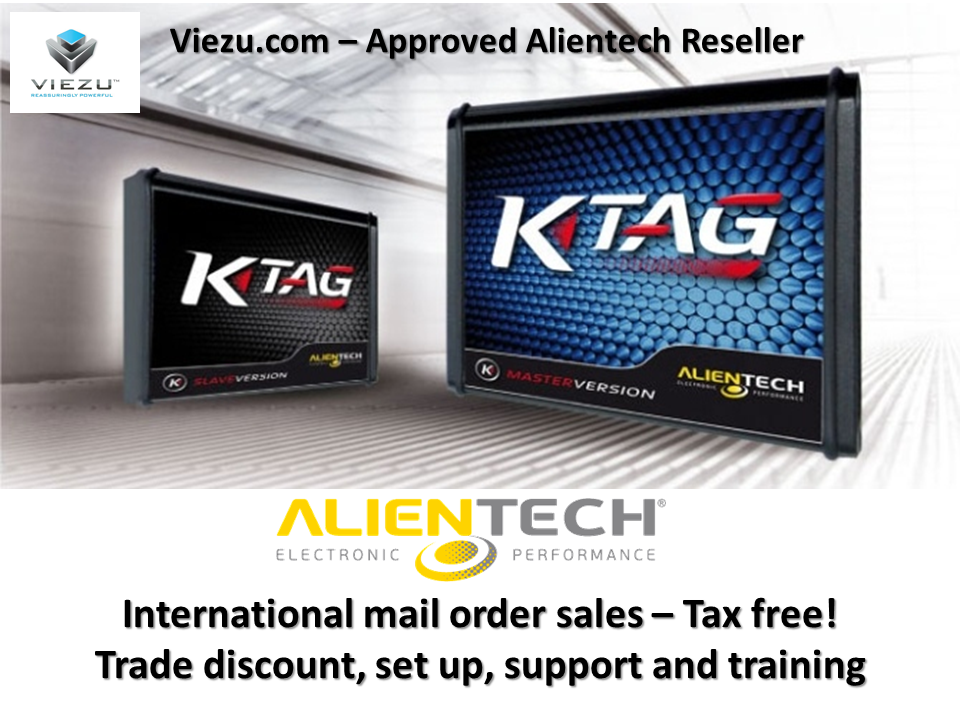 Book one of the Viezu free tuning tool training and service demonstration sessions to really understand the options and tools of the tuning industry. Understand the difference between the Alientech tuning platform, the Dimsport Genius and the CMD tuning tool. Use them first to help make your mind up.
Want to be a master tuner and write your own tuning files?
And if you want to get into writing your own tuning files and software. Viezu also offers free software trials and demonstrations, this includes software demonstrations and training for Alientech ECM, the Dimsport Race map writing software, Map 3d from CMD, Swiftech tuning software and EVC WinOls tuning software. Come and try them all without the pressure of having to buy anything – only at Viezu Tuning
If you are looking for Alientech tuning tools, software and equipment, check out Alientech Tuning Tools here: https://www.alientech-tuning.com/
E-mail us now to book your free training and demonstration session, in person or online so you can see and understand all the options and routes to get into tuning and ecu remapping. E-mail us now at info@viezu.com for more information