Learn to write DPF deletion software with WinOls Training courses
Learn to write DPF deletion software with WinOls tuning and remapping software. Remap101 is now launching an all-new range of Advanced EVC WinOls training courses. This new range of WinOls remap and tuning training courses will build on the already very popular online Gasoline and Diesel engine tuning training courses launched in 2021.
Once you have a good understanding of the WinOls tuning software. You will want to go on to take the new advanced training courses.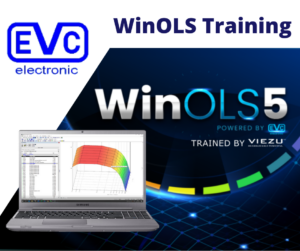 New Online ECU Remapping Training Courses
The new online training courses will cover:
DPF deletion using the WinOls software, covering a range of both cars and heavy trucks
EGR deactivation
AdBlue deactivation and removal from both cars and trucks
OPF and PPF removal and deactivation
Popping and banging tuning and exhaust burble activation
Gearbox tuning and remapping training
The new range of WinOls training course will be rolled out over the coming months from June 2022, to January 2023.  With at least one new training course released each month.
If you have not already started your WinOls tuning training, you will want to start with the initial base training courses. Your can find the full set of diesel training courses here:  https://www.remap101.co.uk/evc-training/evc-diesel-modules/
After this training, you may want to move on to the advances training courses. The first of the range of DPF deletion training courses, Bosch EDC17 DPF deletion, can be found here: https://www.remap101.co.uk/evc-training/evc-advanced-modules/
Each Remap101 training course completes with an online exam test to ensure you have reached your learning goals. And a certificate is available for all participants who successfully qualify and complete the end of training test paper.
Please be aware the Remap101 tuning and remapping training courses are open to all students and professional tuners around the world. However, while the courses are provided for your study and learning. DPF deletion is not permitted in all countries. The training course is provided for your use, research, development and motorsport applications. However, you must ensure all tuning you perform is legal and correctly used in the location where you are based.
Remap101 vehicle training courses are available online, and in house. Worldwide sales are welcome and sales for customers outside of the UK are tax free.