Alientech Kess V2 Master Cars
£3,250.00
Alientech Kess V2 Master Cars
The Alientech Kess V2 Master Cars, tuning tool has pretty much been the market leading OBD tuning tool for the past 10 years or more. Often seen as  the go to tuning tool. The Alientech Kess V2 Master has the single largest OBD tuning coverage of any OBD tuning tool on the market. And, hence is naturally seen as the number one choice for tuning professionals…. see more below …
Description
Alientech Kess V2 Master Cars tuning tool
The Alientech Kess V2 Master Cars tuning tool has pretty much been the market-leading OBD tuning tool for the past 10 years or more. Often seen as the go-to tuning tool. The Alientech Kess V2 Master has the single largest OBD tuning coverage of any OBD tuning tool on the market. And, hence is naturally seen as the number one choice for tuning professionals.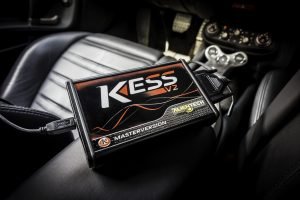 All Alientech tuning tools, software and equipment is available with worldwide mail order. Free support, set up and installation help. Trade discount prices and tax free sales on Alientech tools subject to location. Worldwide shipping and training available.
The Kess master tool is available with a number of protocol activations. Bikes, Car, (inc light commercials) Truck, Agriculture, and Boats. Sold here, this item, is the Alientech Kess V2 Master Tuning Tool with Bikes and Cars active.  A new tool, with manufacturers warranty and 12 months updates and subscription.
Alientech Training
Approved Alientech master file writing training courses are available from Remap 101. Training is available as online live sessions, webinars, pre-recorded downloadable training sessions. Live in house training courses of either 3 or 5 days are also available. The VIEZU car tuning training team will take you step by step through using your tuning tools and software.
If you would like further help and advice, an online demonstration and introduction to the Kess tuning tools are available. To book your free introduction session, please mail the team and we will be happy to help.  All tuning tools purchased come with set up, installation and support. 
Master tuning tools are open, and salve units can be paired to the master and managed by the purchaser.
The purchase of an Alientech master tool entitles the buyer to a 50% discount of the RRP of the Alientech ECM file editing software if required. Please ask for details.
See the VIEZU Kess tuning training video here:  How to tune with Kess V2