Alientech KESS3 Master – Car – LCV OBD Protocols Activation
£2,690.00
Alientech KESS3 Master – Car – LCV OBD Protocols Activation
Description
Alientech KESS3 Master – Car – LCV OBD Protocols Activation
Flexible Protocol Options – KESS3 Master OBD Protocols – Cars
KESS3 Master Protocols Cars. Alientech KESS3 Master OBD Protocol activation for Cars and LCVs. As well as 12 months of subscription Included. The Protocols enable the type of vehicle coverage the KESS3 Tool can remap.  As such, this Protocol will activate the Alientech KESS3 Master Tool with Cars, Light Commercial Vehicles using the OBD Remapping Method.
Learn more about remapping methods: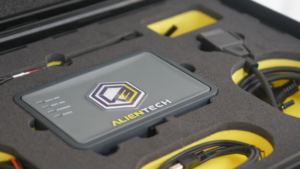 The Alientech KESS 3 supersedes the Alientech KESSv2 and Alientech K-Tag remapping tools.  Therefore now in one tool you have the capability to remap a vehicle using OBD connection. As well as Bench or Boot all contained in Alientech KESS3.
Which KESS3 Protocol Packs:
Options available to select from include Cars, Bikes, Agricultural, Trucks and Marine Protocols, or any combination of the Protocol Packages in either Slave or Master versions.
Need more help?
If you need more information before you purchase, please contact Viezu at info@viezu.com and we can assist you in selecting the right protocols for your remapping business. As well as worldwide service and support, International sales Tax-free, with fast worldwide shipping. In addition, set up, support and installation training is included with all sales.