WinOls 5 Tuning Software – EVC
£725.00
WinOls 5 Tuning Software – EVC
WinOls 5 Tuning Software – EVC . The WinOLS tuning software is widely seen as the leading ECU tuning and remapping software in the industry. The go to tuning software for most experienced professional tuners and tuning file software providers….. see more below …
Description
WinOls 5 Tuning Software – EVC
WinOls 5 Tuning Software – EVC . The WinOLS tuning software is widely seen as the leading ECU tuning and remapping software in the industry. The go to tuning software for most experienced professional tuners and tuning file software providers.
WinOls allows the searching and locating of all map control files within teh ecu software. So that they can be be named and viewed in a number different ways so that they can be changed and modified. Different functions and setting are available within the WinOls software to edit and change the map data.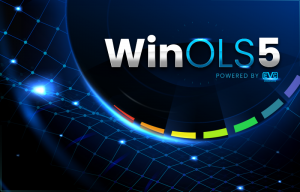 Within the WinOls Tuning Software the data and program control maps are stored in project folder. The project folders hold the information obtained and collected while processing a controller. Other information, such as the customers details, registration / vehicle details, as well as image files can be added and stored too.
The WinOls 5 Tuning Software comes with 1 user license, so it can be used on one PC. Additional licences and check sums can be added to your account and purchased from us.
EVC WinOls Training
WinOls software is often seen has difficult and complex. In truth that can be said for many things in life when you are new to them. But in reality, the software is quite easy to understand and use with some professional training, setup, and support. The VIEZU Training Academy specialise in WinOls training  and support – we look forward to working with you.
Free tour of the WinOls software