Alientech Kess 3 Vs Dimsport Genius ECU Remapping Tool which is best ?
Alientech Kess 3 Vs Dimsport Genius ECU Remapping Tool which is best ? The Alientech Kess 3 remapping and tuning system is now available.  And so, many tuners who have been using either Alientech Kess V2 or the Dimsport Genius tools are now looking to understand what the differences are and if they should consider upgraded to the new Kess3.
Dimsport and Alientech have been at the leading edge of tuning and ecu remapping tool development for many many years. Both companies are known to produce good reliable and stable tuning tools. Coupled with good customer support and technical back-up
In many ways the Alientech KessV2 tuning tool, and the Dimsport Genius tool were difficult to separate. In both cases they offered OBD tuning and ECU remapping. And both offered very similar vehicle coverage and functions. In addition, they both needed additional hardware if the operator wanted to tune direct to the ECU for bench and boot tuning.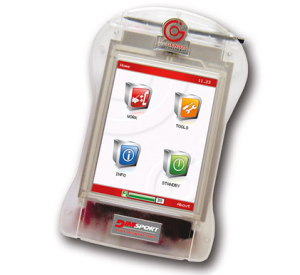 Dimsport Tuning Tools
The Dimsport Genius
Dimsport offers both the Genius and the Trasdata ECU remapping and tuning tools. Genius is an OBD tuning tool, in quite a lot of ways it has a lot in common with the previous Alientech Kess V2. They both came on the tuning scene around 2009. However, the Genius has a touch screen and so it looks quite different. One of the advantages over other tuning tools is you can tune a vehicle without having to take a laptop to it. That said, to edit the file or send it on to a file provider. You still need to connect the Genius to a PC. As such the idea that you don't need a laptop to complete the tuning is simply not correct. And is often misunderstood
The Dimsport Trasdata
The Dimsport Trasdata remapping tool is the device used for bench / boot tuning. This can be service mode or boot mode tuning directly to the ECU. (Alientech's equivalent would have been the K-TAG tuning tool).  Trasdata connection is made simpler by using additional probes and adapters.
There was not a lot to split the Alientech's Kess V2 and K-tag package. And Dimsport's Genius and Trasdata package. The tool coverage and use was very similar. Both good stable reliable tuning tools. Master tuners have tended to like the fact that the Alientech tools read an open file. This in turn means the tuner can use any remapping / editing software they want. On the other hand the Dimsport master tools for very many years could only be used with the the Race2000 tuning software. So the choice was very limited and even the type of tuning files that could be written was restricted, this really made the package unattractive. This tie and requirement to us the Race2000 software was eventually removed. But, by then many tuners had already moved away from the brand.
Alientech Kess 3
In comparison to previous models, the Alientech Kess3 introduces a revolution. It's a game changer.
Let's start by simply pointing out that the Alientech Kess3 is a bench/boot tuner as well as an OBD tuner. You won't need to purchase two devices. There will also be only one subscription set required.
Additionally, the Kess3 from Alientech is extremely fast. It is seven times faster than Kess V2 or Dimsport Genius. Tuning in this way can save you time and money, and lower your risk.
It's also very fast. Alientech Suite, the new navigation software, has the same advantage. Finding the vehicle you want to remap is simple, quick, and easy with this service.
Moreover, the protocol packages have been simplified, so it is no longer necessary to buy packages for motorcycles and cars together. This allows you to select only those protocols you are interested in.
Kess3 Tuning Protocols
Bench tuning protocols are now split by vehicle type. So they are now not split by ecu type as they were on K-Tag. As such, you can now purchase protocols specific to a vehicle group, i.e Cars, instead of a full package of protocols for vehilces you may not be tuning.
Alientech's Kess3 has the widest range of applications of all tuning tools. It can be used on cars dating all the way back to 1998. A wide range of vehicles manufactured in the USA, Europe, Asia, and many other countries are also covered. Moreover, tractor and truck tuning provides greater coverage than any other tool.
Alientech offers some of the best support and technical support in the industry. You will find this to be very useful should the need arise.
All things considered, like the Kess V2 when it came on the scene, the all new Alientech Kess3 is set to change the tuning industry again.
Alientech Kess 3 Vs Dimsport Genius ECU Remapping Tool which is best ?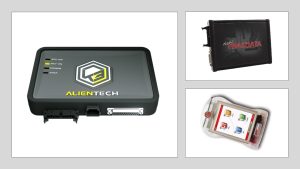 The Dimsport set of tuning tools are still excellent. But, with the new Alientech Kess3, the bar is now set to a whole new level. The kess 3 speed and also that it is both OBD and boot tuning in one tool, meaning just one subscription package is simply revolutionary.
And if you are currently using teh KessV2 you will be delighted to know you can trade your current tool in for some very significant discounts against the new Kess3.  The new Kess3 is now in stock you can see the shop here: https://www.remap101.co.uk/product-category/professional-tuning-tools/alientech-kess3/
And you can see more, as well as training videos for the Alientech Kess3 here: https://alientech-kess3.co.uk/
Tax free sales and worldwide shipping available. mail us now at info@VIEZU.com