Alientech Tuning Tools, Kess V2, K-Tag and support all ready for a booming 2017
Alientech Tuning Tools, Kess V2, K-Tag and support already for a booming 2017
The end of the year is always a really good time to make sure your tuning and remapping business is at the top of its game; do you have the right tuning tools, software and training to get the most out of your business and offer your customers the best tuning available.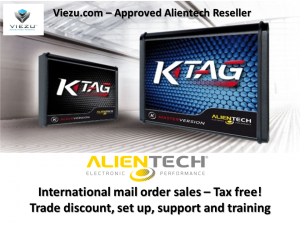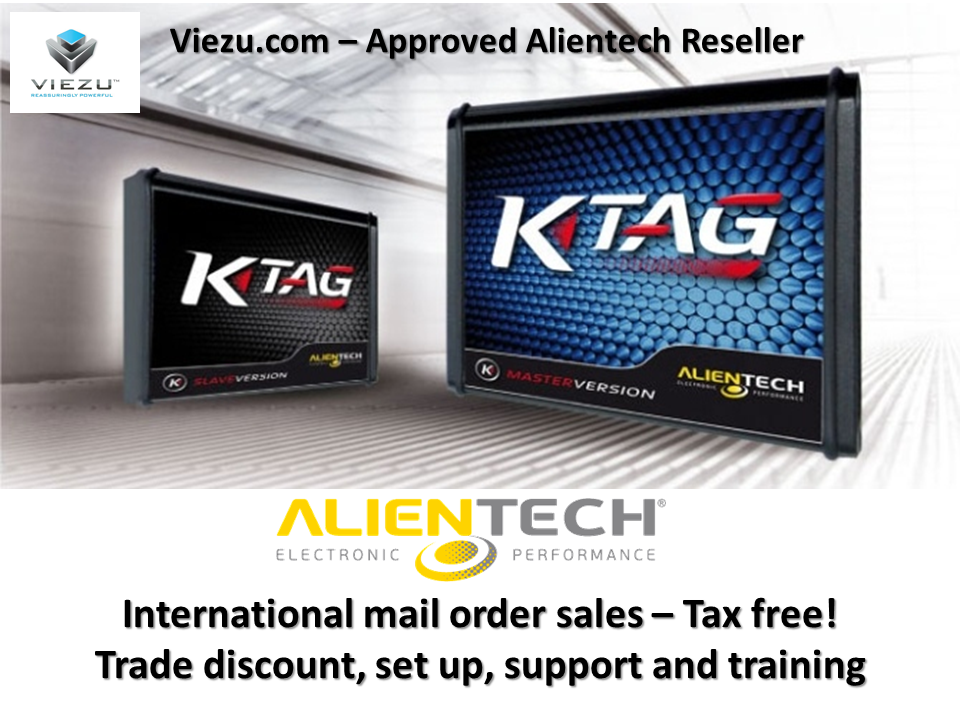 It's a great time to act and there are some great sales on too. Viezu Remap 101 also offer free demonstrations and installation set up on the industry-leading Alientech tuning range of tuning tools, equipment, software and training. Viezu is the largest Alientech supplier and training provider, so we know what it takes to support your business.
Viezu offer Alientech tuning file training courses based on the Alientech ECM map writing software, these courses and training can be taken online, or direct in our UK classroom equipped with rolling road and data logging facilities to test your tuning. Viezu also supplies the full range of Alientech tuning tools, cables, and protocols. Offering great discounts to trade buyers and professional tuners.
Viezu can supply and install the Alientech Kess V2 OBD tuning and remapping system, with great coverage and is very easy to use. As well as the Alientech K-tag, for tricore tuning, we offer great training and set up for this tool, it looks a little complicated, but with the right training it can open up a huge world of additional tuning and remapping. Tuning and ecu remapping free dealer training and demonstrations at Viezu and if you are looking for Alientech tuning tools, software and equipment, check out Alientech Tuning Tools here: https://www.alientech-tuning.com/
You can see more on our range of Alientech training courses and other remapping courses here at the Viezu training school. The Viezu Technical Academy or mail us at info@viezu.com